1/20/16
My kids are 25 and 22. Ruchir and Romil. After they went to college, in 2014, we sold our house in Barrington, RI where we had lived since May, 1995 and decided to leave a homeless life. In 2008, we had sold our business and made some money.
We have some people working for us in India and some property in India that gets us rental income. We stay in India for at least 4-5 months in a year. It has its pluses and minuses. I like the human interaction and the fact that I can get closer to my parents and siblings. Besides, because I am so active in India I can get so many more things done in India. Uptil now I have been loosing weight in India as it was a tough adjustment to stay under in laws but I am getting over it. whatsapp has bought me close to everyone, my cousins, my college friends and my school friends. I write a bit. and hope to publish my book 'Borders' soon. Right now trying to make it better for readers.
We travel a lot as housing is same whether in houston or in Jerusalem.
Last year we had gone to Italy, Israel, Jordan, Dubai, and turkey for one trip. And in another went to South Africa for four weeks almost. Loved it.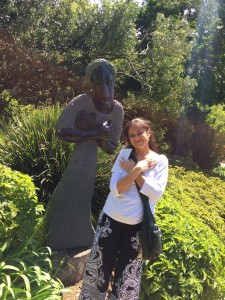 Kids are doing good. Ruchir started his own business making and selling online training for well control and he is turning out to be great at marketing and forming relationships like his grand dad. He goes to Stanford business school September.
Romil is doing medical and he is hard worker. He is onto his second year medical school in Northwestern. He seems to like it and Dad is making sure he stays on top of it with computer education and management.
All parents are around and we are lucky for that. Though their health is deteriorating they are all happy. Touch wood.