The world is getting smaller. At any point in life you are bound to run across people from different parts of the world.
There are so many struggles and conflicts going on in the world. Till we are into it we will never know what those people are going through.
Wouldn't it be nice to feel closer to these people while reading about them. Or much better having the people from all over the world trying to collectively find solutions to the problems of the world.
That is what the series of books 'Borders' does.
You can read the first book here : Borders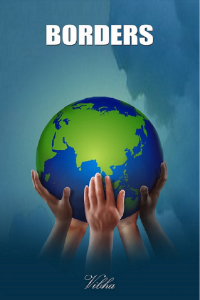 https://www.swoonreads.com/m/borders/
Three students of the 'Borders' school, a United Nations Accredited Institution, which has 27 kids from all over the world trained for diplomacy, launch on their first expedition to save a colleague's friend who has been kidnapped in Afghanistan.
Join Phil from the USA, Zeina from Saudi Arabia and Ismail from Jerusalem as they go on a journey to Pakistan's Federally Administered Tribal Areas to search for their friend.
Join them.